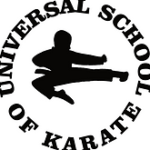 Universal School of Karate
Changing the World One Student at a Time.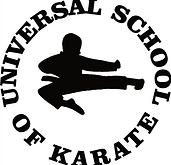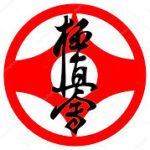 Sensei Campos was born in Brazil where he received his Black belt in Brazilian Jujutsu. After coming to the United States, he trained in the best Martial Arts School on the East Coast, under a six time "bare knuckle" knockdown world champion. Sensei Campos was one of the youngest certified third-degree instructors at the age of nineteen. Sensei Campos followed in his instructor's footsteps by fighting "bare knuckle" knockdown tournaments. From the age of sixteen to his mid-twenties Sensei Campos trained with one thing in his mind, to become one of the best fighters in North America. However, life had other ideas for him, at the age of twenty-three he decided to Join the Army to defend this country. Through his twenty years in the Army Sensei Campos not only taught martial arts to over 2000 American and foreign soldiers, but also kept training and honing his skills. The U.S. Army trained Sensei Campos in the art of hand to hand combat under a war scenario. He also had the privilege to train with the Israeli Army for six months in the Art of Krav Maga. After twenty years of military service, four deployments to Iraq and one deployment to Kosovo Sensei Campos retired from the Army and decided to return to what he loves to do…teaching Martial Arts.
About Universal School of Karate
Universal School of Karate is based on the discipline of Kyokushin Karate. Kyokushin is Japanese for "the ultimate truth", developed from the determination of the pursuit of ultimate truth of mind, technique, and body. The founder, Sosai Mas Oyama always said that the "difference between a sport and Budo (Way of war) is the path of discipline." We at USKMMA dedicate ourselves to the Budo way. This is what makes us different. Sensei Campos lives and teaches by the bushido code. Bushido literally translates to "the way of the warrior." Bushido was a way of life for the Samurai (warrior class of feudal Japan). This included a code of ethics and discipline that shaped the way a Samurai should live. Though there are no more samurai, the ethics and standards still live on in the teachings of Sensei Campos. This is extremely important for young students, as it provides the building blocks of integrity, honesty, empathy, leadership, and responsibility. It will naturally build confidence in a young person which helps them grow into the best person they can be. By combining the discipline of Kyokushin Karate, Brazilian Jujutsu, principles of Krav Maga, Boxing, kickboxing, and Aikido USKMMA has developed a style that gives their students the tools and knowledge to defend themselves in virtually any situation. Our core values are what make us different, we believe in the "Bushido code", we believe in discipline, respect, honesty, responsibility and above all a non-quitting spirit.
MONDAY-FRIDAY
4:30 PM - 7:00PM
SATURDAY
9:45 AM - 11:00 AM